Features
-Easy operation
13-inch color touch screen and friendly operation interface can easily set program parameters.
-Stable and efficient
The whole process is automated to avoid differences and errors caused by manual operations and improve efficiency.
-Avoid contamination
The instrument has a built-in UV disinfection function to reduce cross-contamination.
-Advanced vibration technology
The fastest stirring speed can reach 10HZ (10 times up and down in 1 second), effectively mixing viscous samples (such as blood, feces, etc.)
-Multiple heating modes
Multiple heating plates can be individually temperature controlled to provide high precision temperature for lysis and elution.
-Safe and reliable
After the safety door is opened, the instrument automatically suspends operation. When it is confirmed that the safety door is closed, the instrument can automatically continue to run the program to improve the safety of use.
-Self-check function
The program will automatically check the position between the magnetic rod, the magnetic rod sleeve and the deep hole plate before each running of the program to prevent the occurrence of leakage and misplacement, and effectively protect the normal operation of the program.
Product pictures: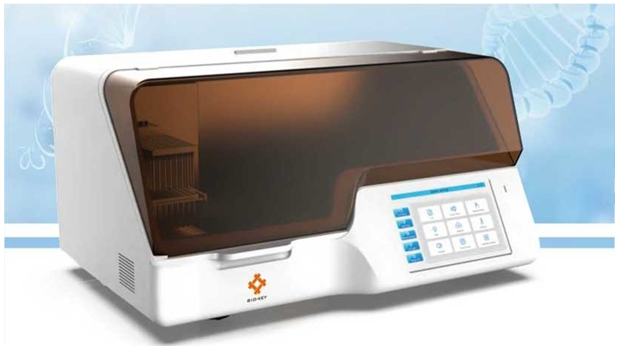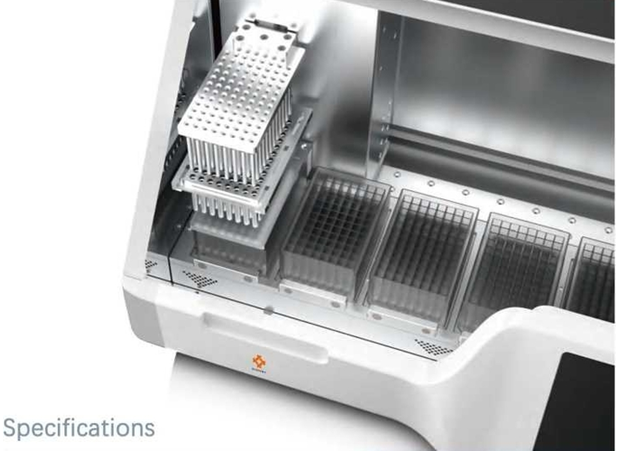 | | |
| --- | --- |
| Model | MultiEX 096 |
| High throughput | 1-96 |
| Position | 6 |
| Plate formats | 96-well plates |
| Extraction method | Magnetic bead method |
| Sample volume | 50-1000卩L |
| Operating temperature | RT ~ 140 °C |
| Instrument size | 700mm x 75mm x 370mm |
| Vibration speed | 1-8 rates |
| Stirring speed | 10 Hz bidirectional |
| Monitor | 13-inch color display |
| Magnetic bead recovery | 96% |
| Stability | CV<5% |
| Extraction time | 20~40min |
| Light source | UV and white light |
| Program function | Create, edit, delete and other functions |
| Data storage | > 500 programs |
| Interface | 2 USB Interfaces, 1 Ethernet Interface |
| Power supply | 200-240V,100-120V,50/60Hz |
| Heat dissipation | Air cooling |
| Weight | 45 KG |
| Noise | <50db |